Unicorn Unisex Polo Shirt
$31.95
Looking for a must-have uniform to bring you luck and success at work – we made sure this one had everything. With its versatile look, it's perfect for both climbing ladders and hanging out downtown after work (and maybe dinner?). This polo shirt is the perfect outfit staple for any business outfit. And don't forget that this shirt goes with anything! With its classy color combination of white and black, you'll definitely look your best in this polo shirt.
Polo shirts are the best kind of shirt for all seasons! You can wear it in summer, winter, rain or snow. Best of all you get to change how you dress your polo shirt with different colors and patterns. And if that's not enough for you then there are special things like stripes, plaids, dotted prints. Get one today!
Care Instruction:
Don't use bleach. It damages the clothes and can cause bad reactions.
Machine wash cold water, preferably on gentle cycle
Iron on low heat to give your shirt that soft but crisp look; it should be cared with a steamer to remove wrinkles.
Try to avoid line drying in direct sunlight.
SIZE CHART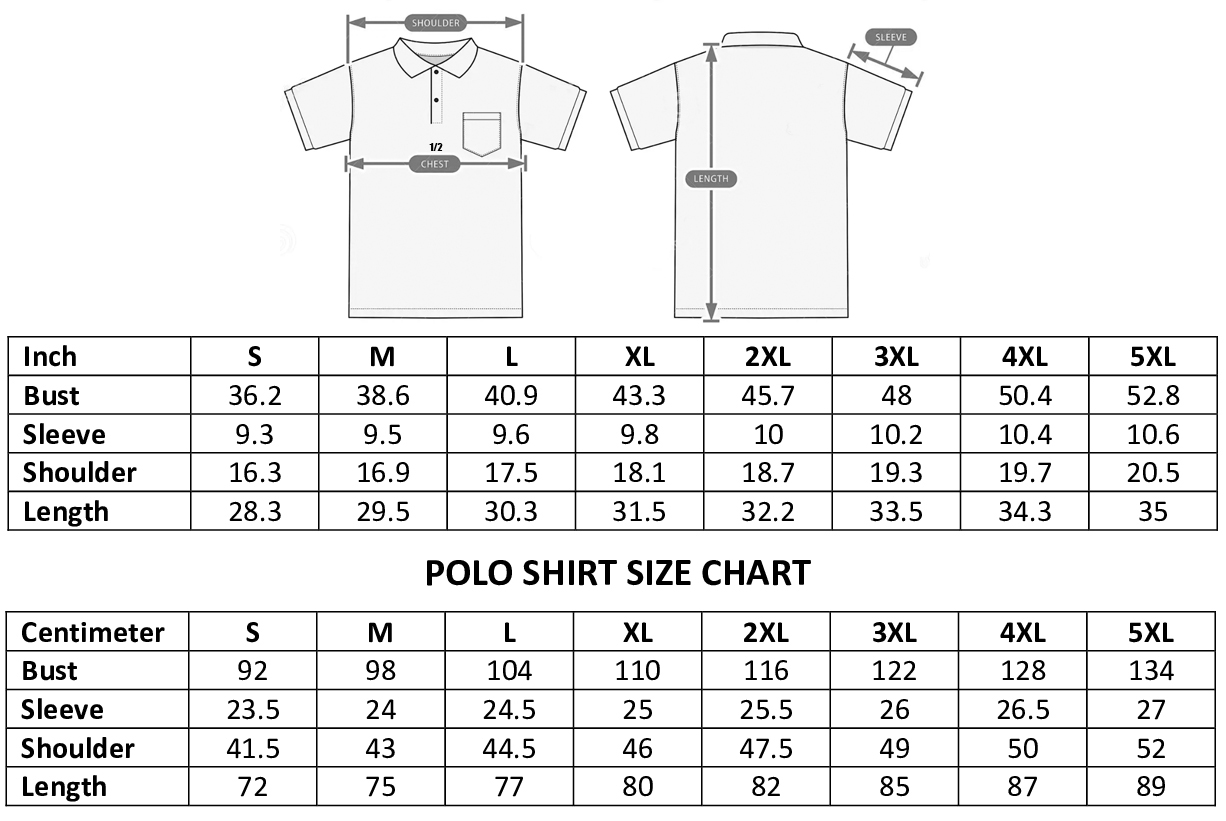 ESTIMATED TIME OF ARRIVAL (Production + Shipping time)
Fleece, Tumbler : 7 - 12 business days
Quilt, Bedding Set, 3D Hoodie, Window Curtains, Car Seat Cover, Metal Sign Wall Art : 15 - 20 business days
The time frame is only applied for orders to the US with standard shipping methods. For international orders, it may take additional days if orders have to go through customs.
In addition, if your order is personalized and/or needs adjustment, it may take a few days for our designer to create a complete art file. Design time will depend on adjustment (more or less, easy or difficult) can be from 1-5 days or more.
For more details, please read our Shipping Policy >>
Your satisfaction is our #1 priority. For any defective products, send us an e-mail at info@ergoteacher.com for better advice. If your item meets one of the following conditions, please contact us as soon as you receive the item. We will reship your order at no cost. There is no need to return the wrong or defective item.
- Design error: wrong design compared to information provided by customers on our site.
- Bad quality: blurry image/print.
- Exceeded shipping time: If you do not receive the order within the timeframe.
- Damage during shipment.
What should you do? Contact us within 20 days since you get your items and provide us necessary informations:
Your order/invoice ID
In case you get wrong item/ damaged item please send us a picture of the item you received via email info@ergoteacher.com

Please Note
We do not process a refund/reprint in the following cases:
your order did not arrive due to factors within your control (i.e. providing the wrong shipping address, not being at home to receive the delivery, not picking up the packages as requested); and
your order did not arrive due to exceptional circumstances outside the control of Our Store (i.e. not being cleared by your country's customs, being delayed by a natural disaster, showing "delivered" in the tracking system, having been shipped into your mailbox but gotten lost).
If 20 days have gone by since you get your items
Exchanges
We do not offer exchanges/returns for size unless it is our fault for sending the wrong-size items. For other reasons like sewing or printing problems, we will take care of them all for you. Please contact us first and we will guide you through the steps. Please do not send your purchase back to us unless we authorize you to do so.